We would like to congratulate the following AMMA members on receiving Australia Day 2019 honours:
Captain Ian James YOUNG RAN AM For exceptional service in the delivery of operational medical services to the Australian Defence Force on Operations RELEX, PADANG ASSIST, RENDER SAFE, OKRA and SLIPPER.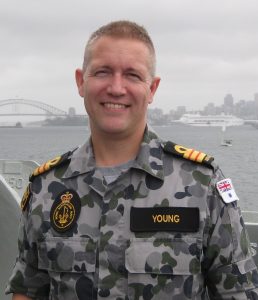 Group Captain Gregory Vincent HAMPSON AM, on his Australia Day Honour Award. Greg was recognised for exceptional performance of duty in the development and sustainment of clinical aviation medical services in the Australian Defence Force.